Special offers
Your search did not produce any results
Where are we
Contact centre
Contact centre

Austria:
Booking Wien
Tel: + 43/ 1 / 799 23 45
Fax: +43/ 1 / 799 23 45 - 417

Croatia:
Marina Kremik Primošten
Tel: + 385 / 22 / 555 555

Germany
+49 (0) 7531 892 624 52

Switzerland
+41 (0) 71 511 37 97

Working hours

Office hours Wien:
Tue - Thu 08:30 - 17:00

Office hours Primosten:
Mon - Sun 08:00 - 17:00

Skype
Perfect Service
We are available around the clock; our German-speaking staff at the base will help you any time with any questions about the boat and about trip planning, mooring and restaurant reservations. And should you ever have problems with the yacht while on tour, you can contact our service people quickly.
Earlly bird discount
Early bird discount 2018!

More Info!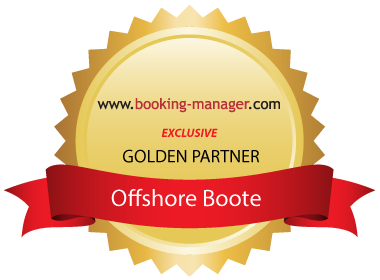 Base - Marina Kremik
the ideal starting point
Whether you arrive by plane or by car – due to the highway and the airport (25 km away from Split – 100 km away from Zadar), the Marina Kremik is easy to reach. There are regular flights from Germany, Austria and Switzerland to Split or Zadar.
Good location. Due to its position in Middle Dalmatia, the Marina Kremik is the ideal starting point for any tour. In the north, you will reach a beautiful island archipelago - the Kornati islands. In a short distance to the south, the landscape and the history of the charming islands of Hvar, Korčula, Vis and Šolta will bedazzle you. If you want to start comfortably, drive around the corner to Primošten, Rogoznica or Trogir.
The Offshore berths and the office are situated in the western corner of the Marina Kremik, in a small, ideally protected area. You can find our yachts in front of our office. A cool drink is waiting for our charter guests upon their arrival at the base and our employees will respond to all your requests and questions in order to make your vacation as pleasant as possible.
If you have any questions about trip planning, marinas restaurants etc., if you need us to do your groceries shopping – we would love to help you and are always available for any questions!
Service is a huge priority with us...
We will gladly have you picked up from the airport. Please, submit your list of special requests (list of groceries, ice maker, etc.) when you book your yacht.
Route planner
Gallery