Base & Area
Whether you arrive by plane or by car – due to the highway and the airport (25 km away from Split – 100 km away from Zadar), the Marina Kremik is easy to reach.
Special offers
Your search did not produce any results
Where are we
Contact centre
Contact centre

Austria:
Booking Wien
Tel: + 43/ 1 / 799 23 45
Fax: +43/ 1 / 799 23 45 - 417

Croatia:
Marina Kremik Primošten
Tel: + 385 / 22 / 555 555

Germany
+49 (0) 7531 892 624 52

Switzerland
+41 (0) 71 511 37 97

Working hours

Office hours Wien:
Tue - Thu 08:30 - 17:00

Office hours Primosten:
Mon - Sun 08:00 - 17:00

Skype
Perfect Service
We are available around the clock; our German-speaking staff at the base will help you any time with any questions about the boat and about trip planning, mooring and restaurant reservations. And should you ever have problems with the yacht while on tour, you can contact our service people quickly.
From now on, you can conclude your charter, travel cancellation and skipper insurance by clicking the following link!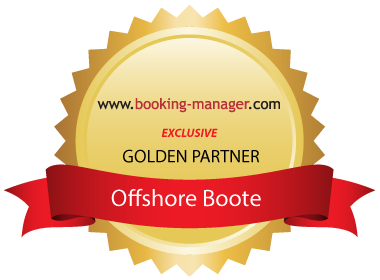 Free Practice Training
in the Spring and Every Weekend
Every year in April, May and September, during five to six weekends, our popular practice and skipper trainings take place. Experienced skippers show participants all important issues of the motor yacht sport and they can learn all important manoeuvres in a relaxed atmosphere.
Many of our regular clients use this opportunity every year to refresh their driving skills. But this is also a nice short vacation - you meet many like-minded people and very often familiar faces.
Here you can acquire the Croatian boat skipper certificate, which will authorize you to steer a yacht of up to 30 gross register tons. Acquiring the Croatian boat skipper certificate requires theoretical preparation, but it is not as time consuming and expensive as the licences in German-speaking countries.
In case you feel unsecure with your yacht when it is delivered to you, you always have the opportunity to practice with one of our skippers on the day of delivery, so that you can start your vacation confidently.
Upon request and as arranged, we can organize individual skipper trainings and you can acquire the boat certificate with us every week.
Currently we are offering a beginners package which enables you to assume your chartered yacht on a Saturday and after an intense 3-days skipper training, and after you pass the exam on a Tuesday, you can start your vacation on your yacht.